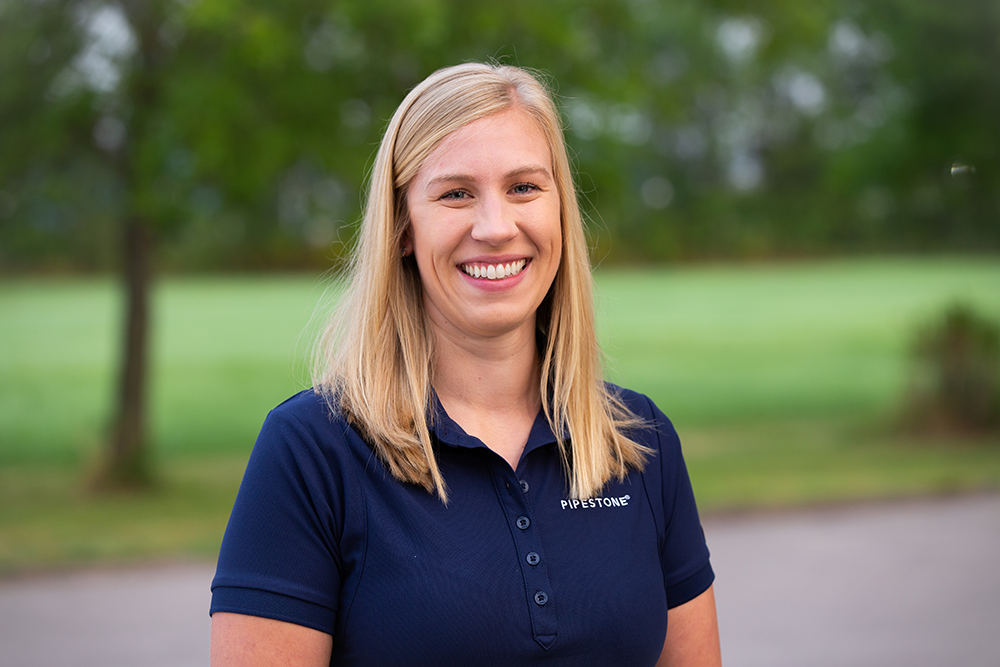 Do you think you can impact the health of your piglets in the nursery by what the sow is eating at the sow farm? We had the very same question, and set out to conduct a research trial to test the idea. If we could improve the health and performance of the pigs in the nursery by simply adjusting the sow ration, what impact would this have on reducing routine antibiotic use on weaned pigs especially in the face of a health challenge?
Other researchers have found that the sow and her fecal material can improve or restore normal gut flora in the nursery. Niederwerder et al (2018) discovered that when piglets were given a fecal microbiota transplant (FMT) from healthy sows and then challenged with PRRSv and PCV-2, their morbidity and mortality was significantly reduced compared to piglets who had not received FMT. This demonstrated that pigs exposed to fecal microorganisms of healthy sows lowered clinical signs of disease and could "program" the pigs immune system starting in the farrowing house.
BioPlus 2B is a bacillus-based product from Chr Hansen that is added to the complete feed. Previous research has shown that sows consuming BioPlus 2B have improved lactation feed intake, weaning weights and could help lower bacterial load in the farrowing house. In the current trial we evaluated the difference in nursery growth performance and mortality, under a PRRS challenge, from pigs weaned from sows fed with or without BioPlus 2 in lactation.
In this Pipestone Applied Research trial, 286 weaned pigs from control sows and 288 weaned pigs from BioPlus 2B sows were weaned into our research nursery and acclimated to nursery diets for 7 days. Pigs were challenged with PRRS (1-7-4) on day 7 in the nursery. Pigs were weighed every 7 days until 21 days post challenge. In the chart data below, we observed an improvement in average daily gain and feed conversion in pigs from sows fed BioPlus 2B when under a PRRS challenge, which resulted in increased body weight at 21 days in the nursery. One of the most exciting results was the reduction in mortality in pigs weaned from sows fed BioPlus 2B. This demonstrated that the pig can be set up for success while they are still nursing the sow, and we can translate that into performance and mortality improvements in the nursery.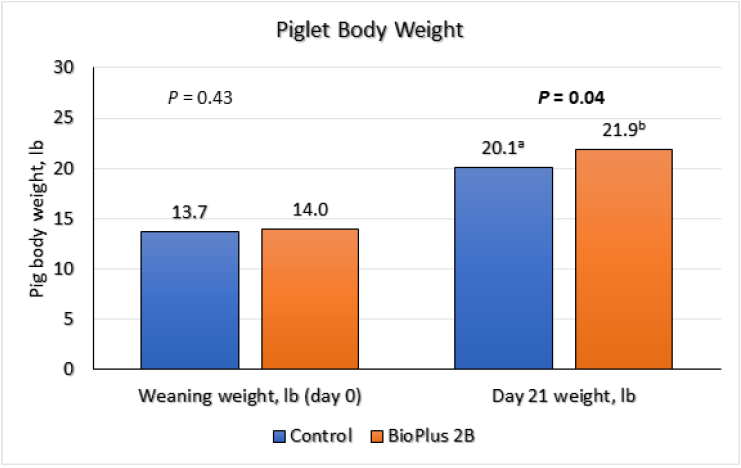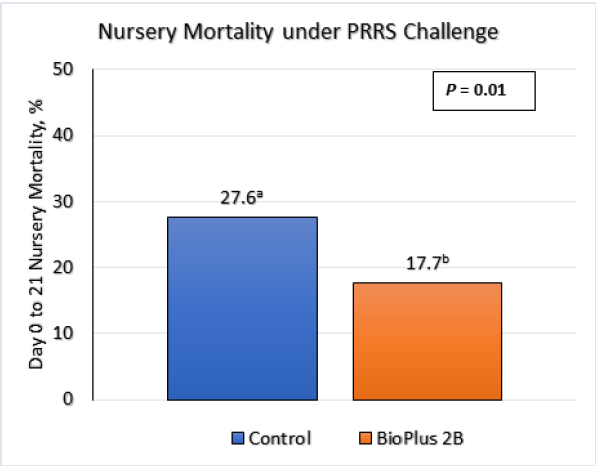 Based on these results, Pipestone Nutrition is utilizing BioPlus 2B in all Pipestone Management sow diets to promote lactation feed intake and wean weights, but also to improve the health of our piglets downstream. This is just one example of our efforts to reduce routine antibiotic use in our pig flows through nutrition strategies at the sow farm.
Citation: Niederwerder MC, Constance LA, Rowland RRR, Abbas W, Fernando SC, Potter ML, Sheahan MA, Burkey TE, Hesse RA and Cino-Ozuna AG (2018) Fecal Microbiota Transplantation Is Associated With Reduced Morbidity and Mortality in Porcine Circovirus Associated Disease. Front. Microbiol. 9:1631. doi: 10.3389/fmicb.2018.01631
By: Kiah Berg

Nutritionist/Sow Tech Service, Pipestone Nutrition