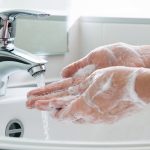 Pipestone Veterinary Services shares in the global concern surrounding COVID-19. We take our responsibility to provide animal care seriously.
We also understand the necessity of our business continuity as a part of the food supply chains critical infrastructure designated through the Department of Homeland Security.
Animal care cannot stop amid this virus concern and we must continue to work to provide this essential care while taking all necessary precautions to protect our health and the health of those we work with.
During these challenging circumstances, we have applied even greater effort to demonstrate one of our five core values:
– CARING for our team members through mitigation efforts and additional PTO when dealt with a positive diagnosis.
– CARING for the animals and clients that need us to stay healthy.
– CARING for the world that needs us to continue to produce a safe and nutritious food.
– CARING for the families that depend on the financial security our jobs generate.
We don't have all the answers and continue to learn alongside our government health officials each day.
Based on what we do know, we have taken the following actions:
• We are continuing to provide in clinic and on farm veterinary service at your discretion.
• Walk in visits for our companion animal locations are still available. If you prefer, we are happy to collect your pet from your car & complete the exam via phone call. Just give us a call when you arrive, and one of our staff members will meet you in the parking lot.
• Those picking up product from the Pipestone, MN warehouse are encouraged to use the drive-through window. At other locations, you are welcome to call ahead and we will gladly set your product in a designated pick up area if you choose.
• We will continue to service you the best we can. However, carriers such as USPS, FedEx and SpeeDee have advised us to prepare for possible disruptions to their own delivery operations. We will keep you posted as we learn more.
Just as we strive to keep our team safe, we're focused on keeping our clients safe. You'll notice extra sanitation measures at each of our locations. Prevention is key!
We understand all the disruptions COVID-19 has caused to our daily lives. We refuse to allow diminished animal care or suffering be one of them. Thank you for your understanding and patience as we navigate this situation together.
Stay Safe,
Hannah Walkes
President, Pipestone Veterinary Services