One of the core values we live by at PIPESTONE is Caring. Caring means caring for our team members, animals and communities. Our charitable efforts aim to make a difference in the lives of our local and global communities. 
Similar to our local programs, our international efforts focus on helping Kids and Hunger. In 2020, we launched a campaign called Gifts for Good. We identified five different projects in four countries aimed at donating just that. Gifts for Good gave PIPESTONE team members the opportunity to make a donation and have it matched by PIPESTONE. The goal was to raise $200,000 in 30 days and fund all five projects. The response we got was overwhelming. With $100,000 donated from the PIPESTONE team and another $100,000 to match from PIPESTONE, we were able to fully fund all the beneficial projects listed below. 
Built a new dining hall at Adams Thermal Foundation in Ethiopia.

Funded a self-help chicken and egg training facility to help the Adams Thermal Foundation generate income, learn business skills and provide protein to their members.

Built adult literacy buildings where people can gather for class or worship at India Evangelical Team.

Dug clean water wells at the India Evangelical Team.

Helped provide nutrient filled food to over 300 local families at Tapestries of Life in Mexico. 

Funded part of the elevators in the House of Gems orphanage for the handicap children at Tapestries of Life in Mexico. 

Upgraded chicken brooder house at New Roots, Haiti.

Built a new community center at New Roots, Haiti.

Helped the Lagossett Christian School at Children of the Promise in Haiti with their nutrition program by providing breakfast and lunch.
Through Gifts for Good, PIPESTONE and our team supported a dining hall in Ethiopia, literacy buildings in India, chicken facilities in Haiti, an elevator to assist handicap children in Mexico and nutrition programs across the board. It is difficult to imagine the impact Gifts for Good has made- but we are grateful to share a little with you. 
Tapestries of Life
Where: Guadalupe, Mexico
Mercy Ministry Days: Handing out nutrient filled food to more than 300 families with enough food for a week.
Elevator for House of Gems Orphanage: Purchasing and installing of an elevator for the children's dorm to allow for handicap girls to get to their floor and living quarters.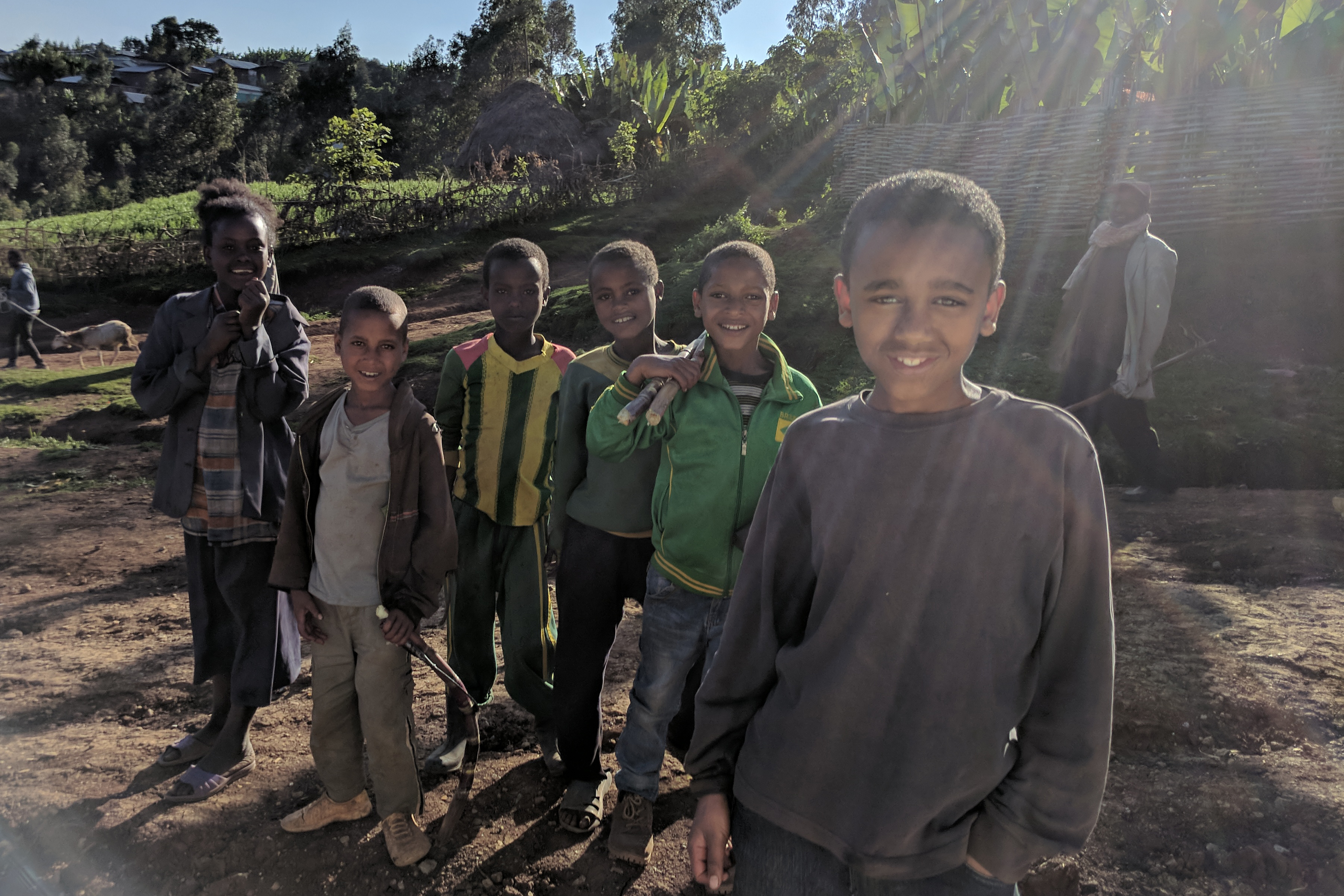 Adams Thermal Foundation
Where: Ethiopia, Africa
Kitchen/Dining Hall Upgrade: A new dining hall now serves as a large group meeting area and communal space for other activities. It also includes a kitchen upgrade that provides the classes with a small breakfast and lunch to help the students that are lacking nutrition.
Self-Help Chicken/Egg Training Facility: Helps generate income and learn business skills, the self-help group members receive on-the-job training while employed in the chicken and egg production facility. The eggs are sold to the schools as a protein source in the meal program as well as the open market.
India Evangelical Team
Where: New Delhi, India
Adult Literacy: Many of the children and adults are illiterate and with that comes challenges in their everyday life. The 10 new literacy structures are used to enable the villagers to gather for literacy classes and worship.
Clean Water Initiative: Dig clean drinking water wells in the villages to help lower risk of disease transmission and reduce the burden on women and girls. Most villagers use water from ponds or streams to wash, bathe and use for cooking and drinking purposes.
New Roots Haiti
Where: Haiti
Brooder House: An upgraded brooder house is now able to hold around 3,000 chicks and incorporate better design elements.
Community Center: A 3 acre space and building that is designated to engage students in after school programs. The goal is to raise up leaders who will continue to better their communities.
Children of the Promise
Where: Haiti
Nutrition Program: Providing a breakfast and lunch for a school year at the Lagossette Christian School. For some students, these meals are a bulk of what they will eat each day.