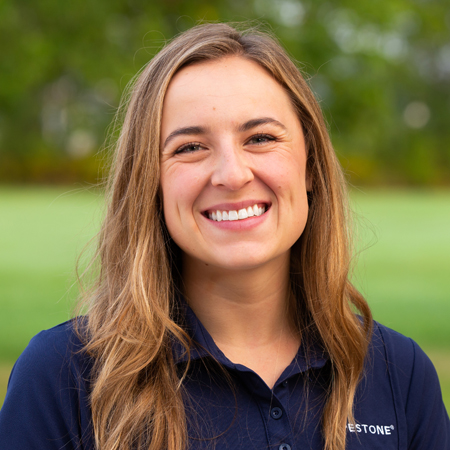 Growing up, I was involved in the swine industry by showing pigs, helping vaccinate weaned pigs for local farms, and working for PIPESTONE in the wean-to-finish records department. As the time came close for me to think about college and my future career, I knew I wanted to work in the swine industry and help farmers be successful. At the time, I was interesting in big data and thinking about disease from an epidemiological and public health perspective. However, I wasn't sure where my interests would lead, so I spent time researching various job descriptions and educational requirements and eventually discovered a career path in veterinary medicine. Today, I'm a Veterinarian with Pipestone Veterinary Services, where I'm able to help farmers care for their pigs and track disease and antibiotic use through data projects.
Are you at the point where it's time to make decisions about college and your career path? Here are some tips, based on my experience, on how to turn what you know and love about the agriculture industry into potential opportunities.
 1. Research different jobs and build a list of descriptions that interest you.
The U.S. swine industry employs more than 550,000 people annually, and there is an abundance of relevant swine-related jobs to match your interests and aptitude. The best way to start is by searching different job descriptions. While you are searching, pay attention to the experience and educational requirements, as well as job description points that may be of interest to you. While the jobs themselves may not appeal to you, there might be something in their descriptions worth noting. I took my research a step further and looked for people in these positions so I could talk with them and learn more about what they do and how they got there. In my case, doing this research helped me narrow my interests and forge a career path for myself.
 2. Build your network.
Whether you've been involved in the swine industry your entire life or for a few years, you've built up contacts who can help you with your career exploration. Your contacts might include your high school ag teacher, club advisers (4-H, FFA, NJSA) or someone in your college's career counseling system. They might even include your veterinarian, or a relative or friend who works on a farm. I also recommend reaching out to your county extension office and state pork association to tap into their solid list of industry connections. As your contacts grow, put them to work! Share with them what types of jobs interest you, and ask them if they can introduce you to people they know with similar interests or jobs.
 3. Pursue internships to gain production experience and develop valuable skill sets.
Internships can add a multifaceted experience to a variety of swine industry careers. Production internships can be especially helpful in gaining valuable hand-on-experience, regardless of any previous background growing up around pigs. Additionally, they can broaden your industry knowledge, which employers look favorably on, whether you're on the fast track to becoming a veterinarian or eyeing roles in communications or promotion. Despite my previous industry exposure and my focus on the veterinary medicine track, I pursued a variety of internships to help me develop critical skill sets. This includes interacting with caregivers in production settings, gaining communication skills, and gathering tips on consumer and producer outreach.
 4. Choose a college that's the right fit, from academics to atmosphere.
If you grew up in and around the swine industry, you're probably aware of the "swine schools," known for their swine-focused programs, world-renowned research and academia. These swine schools include the University of Minnesota (my alma mater), Iowa State University and South Dakota State University, to name a few. To help with my college selection, I spent time talking with industry professionals about their education, including major selection, coursework and extracurricular opportunities. In addition to choosing a college for its academics, it's also important to consider what other experiences you'd like to have as part of college life, beyond academics. For example, I chose the University of Minnesota, not only for its swine program, but also because I wanted to experience "city living" and taking the light rail line to student night at a Minnesota Twins game.
I knew my career would eventually bring me back to a rural setting, so college was my opportunity to experience the urban side of life. Maybe you'd prefer a smaller, quieter atmosphere, or maybe you're looking forward to being a season ticket holder in a Big Ten college town. Either way, atmosphere and culture should be things on you explore as part of your college selection criteria.
Bottom line: Let your passions and interests guide your career search. Put these tips to work. The right opportunities are out there for you, along with the right contacts to help with your exploration. The success of the swine industry depends on your continued involvement and support.
By: Dr. Taylor Spronk, Swine Veterinarian

Pipestone Veterinary Services