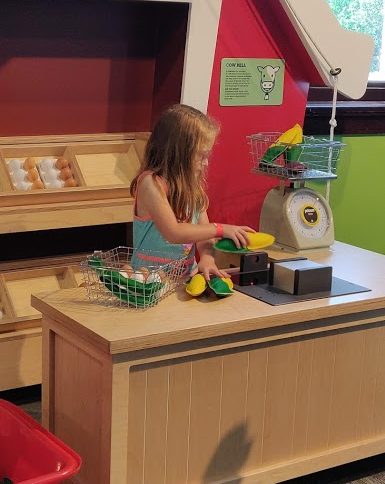 PIPESTONE is excited to announce their sponsorship of the new agriculture-themed exhibits on the new "Grow It!" floor at the Washington Pavilion Kirby Science Center in Sioux Falls, SD. "Grow It!" features 3,000 square feet of new agriculture-themed exhibits as part of the center's third floor dedicated to the state of South Dakota.
"Grow It!" offers new hands-on experience that will inspire children to connect, engage and learn while having fun. PIPESTONE is proud to sponsor the Pipestone Marketplace and the Pipestone Pig Pen displays. In the Pipestone pig pen, children dress up like a pig farmer and learn how farmers care for their animals by completing a chore list.  Afterwards they can head over to the Pipestone Marketplace where they can stock the shelves straight from the crop field next door, shop, and checkout with some delicious bacon.
"We know the passion pig farmers have for caring for their animals," stated Sylva Wolters, Public Relations Director for PIPESTONE.  "It's fun to see that same passion come to life in children as they interact with the exhibit."
Other exhibits and activities on the "Grow It!" floor include: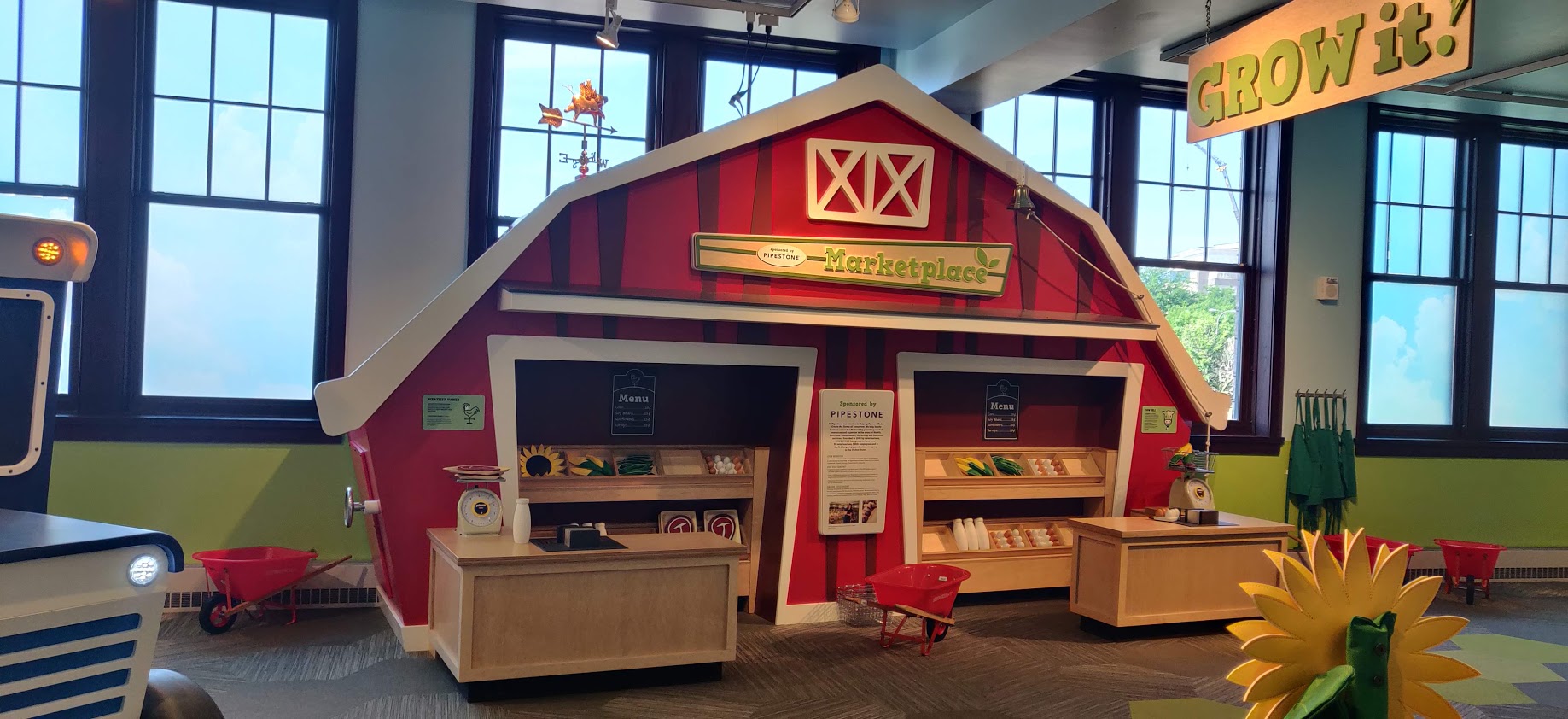 Climb into a tractor cab and imagine a day in the life of a farmer by driving through a field.
Pick crops of corn, soybeans, sunflowers, and potatoes for inspection at the crop lab
Explore tunnels to see what happens underground. Discover the life of bugs and the valuable role they play in soil health.
Learn about biofuel and animal feed.
Feel the sun, wind, and other different types of South Dakota weather in the 4D theater experience.
"Our team at the Washington Pavilion has been diligently planning and working on all of the 'Grow It!' details for over two years. It is our love letter to folks who live, work and farm in South Dakota and our surrounding area," said Jason Folkerts, Washington Pavilion Director of Museums. "These exhibits are so fun and interactive – I really think 'Grow It!' has something for everyone. Kids will not want to leave!"
Other sponsors of the "Grow It!" floor include:
Third flood sponsor: Avera
Exhibit area sponsor: South Dakota Corn
Individual exhibit sponsors: Keloland Media Group, POET, Raven Industries, and South Dakota State University.